CPB overview areas of business international outreach
Carter Perry Bailey is a specialist law firm, delivering high levels of expertise and experience with a quality of personal service rarely found in today's marketplace.
Our experience, flexibility, size, and specialisation enable us to act swiftly, proactively and efficiently to assist you to achieve your goals. Our philosophy is simple – to work as part of your team to achieve your commercial aims speedily and cost-effectively.
Our primary markets are in Insurance and Reinsurance, Cyber & Data Protection, Trust & Fiduciary Disputes, Commercial Disputes and Fine Art. We will work with you in both contentious and non-contentious arenas – litigation, arbitration, ADR, Commercial, Transactional & Regulatory and Employment.
These are markets that our lawyers thoroughly understand – an understanding which is enhanced by experience as in-house lawyers at, and as members of the Boards of Directors of, insurers, reinsurers, brokers, managing agents and run-off managers, as well as trade organisations and other businesses.
Our clients and our work span the globe, in what is a truly international contentious and non-contentious practice. Our lawyers are accustomed to dealing with complex cross-border issues involving multiple systems of law and jurisdictions.
Languages Spoken: English, Danish, Swedish, Norwegian, French, Spanish, German, Dutch
International Outreach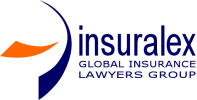 Our international capability is uniquely enhanced by being the exclusive UK member of Insuralex – the leading international grouping of independent law firms specialising in insurance and reinsurance law – which provides you with an integrated global expertise unrivalled even by the largest law firms.